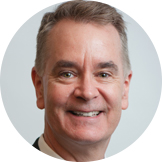 Discipline
Physician
Affiliations
Associate Professor, Department of Family Medicine, University of Manitoba
Research Interests
Adherence to follow-up testing; Transitions of care from specialist to primary care; Role of Primary care in cancer survivorship
Contact Information
Publications
Sisler JJ, DeCarolis M, Robinson D, Sivananthan G. Family physicians with a focused practice in oncology: Results of a national survey. Canadian Family Physician 2013; 59, e290-7.
Sisler JJ, Taylor-Brown J, Nugent Z, Bell D, Khawaja M, Czaykowski P, Wirtzfeld D, Park J, Ahmed S. Continuity of care of colorectal cancer survivors at the end of treatment: the oncology-primary care interface. J Cancer Surviv 2012, 6(4), 468-475.
Sisler JJ, Seo B, Katz A, Shu E, Chateau D, Czaykowski P, Wirtzfeld D, Singh H, Turner D, Martens P. Concordance with ASCO guidelines for surveillance after colorectal cancer treatment: A population-based analysis. Journal of Oncology Practice, July 2012, 8(4):e69-e79, JOP.2011.000396; published ahead of print January 31, 2012.
Grunfeld E, Julian JA, Pond G, Maunsell E, Coyle D, Folkes A, Joy AA, Provencher L, Rayson D, Rheaume DE, Porter GA, Paszat LF, Pritchard KI, Robidoux A, Smith S, Sussman J, Dent S, Sisler JJ, Wiernikowski J, Levine MN. Evaluating survivorship care plans: Results of a randomized, clinical trial of patients with breast cancer. Journal of Clinical Oncology December 2011, 29(36):4755-4762, DOI:10.1200/JCO.2011.36.8373.
Nathan PC, Hayes-Lattin B, Sisler JJ, Hudson MM. Critical issues in transition in the care of survivors of childhood and AYA cancers. Cancer 2011;117(10 suppl):2335-2341.
Sisler JJ, McCormack-Speak P. Bridging the gap between primary care and the cancer system: The UPCON Network of CancerCare Manitoba. Canadian Family Physician 2009; 55:273-8.
Sisler JJ, Brown JB, Stewart M. Family physicians' roles in cancer care: Survey of patients on a provincial cancer registry. Canadian Family Physician 2004; 50: 889-896.